Exclusive interview with Scan X
23 Noiembrie 2009 | beatfactor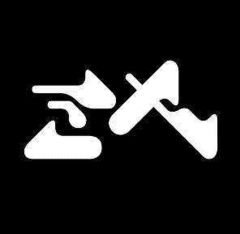 Almost a week ago we interviewed Scan X. This has been his very first interview for beatfactor.ro and for the romanian people.
Read below a very charming and relaxed interview with one of the french-techno-pioneers.
More details on Scan X on his Myspace profile: http://www.myspace.com/scanxmusic

Hello Stephane. Most of the Romanian people know you from your collaboration with Garnier. Please, tell me a little bit about you and your own musical life. How everything started for you?
Hi! Well, I''m one of the original pioneers of the French Techno scene, I''ve released my first two EPs on the now legendary FNAC MUSIC label in 1993. At the time only few people where releasing electronic music in France (Laurent Garnier, Shazz, St. Germain, Lunatic Asylum and me).
You''ve been releasing music on F communications all of your life. Sadly, F com has closed it''s doors to new releases and artists. How is life after a shut down like this? I imagine it''s pretty hard that after so many years your music is in need of a new "home".
Yes it is Sad. But I don''t want to be nostalgic. I really want to use this as an opportunity for a new start with new challenge. I''m not particulary looking for a new "Home". I feel well at the moment with the idea of releasing on many different labels.
Your first release was back in 1993, and while listening to your first releases I realized how actual some of them really are. Considering this, how do you think that you have evolved as a producer and musician, and how music itself has evolved? I mean, is it a good thing that music started sounding like it used to? Is that a sign of evolution or involution?
To be honest I think a lot of the "Electronic Culture" has been lost during the last few years. I mean I was at "I love techno" 1 month ago and saw an "Artist" being "djing" without headphones and just "mixing" prepared and synchronized tracks on a computer, I mean everything was prepared and nothing done live. This guy would have been killed few years ago. So it is sometimes sad to see people who have the feeling to do something new when they just do things already done in the past.
You created the soundtrack for a game and for a couple of movies. Much was discussed about it at that time. Remembering that how was it for you to create a soundtrack? How does that work? How do you find inspiration for a thing like that?
Usually with music, I''m trying to create landscape and images in the mind of the listener. What is quite exciting withsoundtrack is that it is the opposite way. From landscape and image you try to feel the atmosphere in order to create the music. What I also like with soundtrack is that you are not limited by time format when doing a track.
"How To Make The Unpredictable Necessary" is the name of you latest album, released on F Comm. It''s a very techno album, with many old school influences that we really enjoyed. It was released in 2003 and now it''s 2009. We all definitely feel the need of a new album. When will the next one be released and what should we expect from it?
I know. Since 2003 I''ve been releasing seven 12" and more than 15 remixes but no Album. I''m curently working on it. But it takes time because I don''t want to do things that I have already done in the past. I really want to be back with a new sound. And it took time. I''m also working on new 12".
You have been working with Garnier since forever. How do you work together? I know he is very picky and pretentious regarding his music and shows. How do you find a way to coexist and create such wonderful things together?
Well, first of all we are very good friend and we have quite the same vision of music. It really helps. He doesn''t need to explain to me during hours what he wants.
You''ve been on tour for the last months and it''s still not over. How did everything go so far?
Very very very good. It''s a new experience (being in a band). We''ve done very good concerts in very good festivals. That''s really nice ;-)))
You did a very cool remix for Laurent''s Pay TV track. The remix was amazing, but how did the audience received the track? The original was very acoustic and not so very dance oriented, and your remix was perfect for the dance floor.
The audience received the remix in an amazing way. It was number 1 download on Laurent Garnier beatport page for a few weeks. You know I always try to bring a remix to something different. The original was a kind of rock, the remix is more dancefloor oriented.
How does a Scan X Live Act go? What equipment do you use on stage? I know you don''t perform so many DJ sets, so I guess the live act must be quite impressive. Give us some small inside info ?
I''m using mainly laptops and some controller. True, I''m not DJing that much as I really prefer to focus on live act as I start with live act, not DJing. I''m thinking of something bigger for my next album.
You''ve moved from an machine man to an digital man. You produce your tracks using mostly software nowadays. What made you give up the analogical equipment and turn to VST and computers?
Well the main reason to go to VST was to explore new tool and lost all my confort that I had with analog gear. But you know even if I use a lot of VST, I mix outside the computer and use some analog compressor, tube eq. In order to warm the sound. So I really think that nowdays I''m using the best of the 2 worlds.
For our last question, please tell us what do you listen at home, after a long hard day at the "office"? Eventually non- electronic stuff.
I can listen to everythnig as long it surprised me and/or bring to me new feelings/emotions. Lately I''ve been listening the new Radiohead track released for free and in 2 days i''m going to a concert of Massive Attack. But I can listen to Jazz or some Depeche Mode, or whatever, if it''s good, it''s good ;-)
Thanks for the interview!
Thank you too, big up to Romania
Postari recente
Cele mai citite bloguri