Mick Wills - Cinci intrebari si un top 10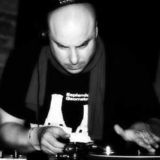 " As a DJ you have to have the balls to experiment, to surprise people, maybe even to educate them. "
La cinci ani de la primul interviu al lui Mick Wills pentru Beat Factor, artistul german a fost amabil sa ne raspunda la cinci intrebari si sa realizeze un top 10 al pieselor sale preferate, care ii bantuie case-ul cu discuri in aceasta perioada.
La jumatatea lunii octombrie 2010, Mick Wills a mixat in Sibiu si Cluj Napoca, in cadrul unui weekend maraton, despre care puteti afla cum a fost de aici.
Pentru a reda cat mai corect mesajul acestui pachet compus din cinci intrebari, materialul de mai jos a ramas in limba engleza.
Beat Factor: Since you're a record collector and a music enthusiast, what does vinyl mean to you?
Mick Wills: First of all I collect records because of the music that's on there. Of course, it would be much easier and also cheaper to collect MP3s. But I don't like the idea of the digital file at all. MP3s are worthless for me. I would never spend money on a digital file. I like to hold something in my hands, you know? I want to have the whole package, including the cover, the insert (if there is one), etc. With the digital thing all the stuff that comes with the vinyl (and makes a release complete in my view) is gone. Especially smaller labels put a lot of love and effort into the whole package. By using special material (not only cardboard, but also plastic or cloth or whatever) for the covers, doing nice inserts, posters, etc. Besides the music all those details (most of them are handmade) make a release unique and precious for a collector.
As a DJ I always prefer to play vinyl. Of course I also play CD-Rs and CDs now and then. But then it's either a track by me or a friend that isn't released yet or it's an edit I did or something that's only available on CD. In the last few years a lot of DJs switched from vinyl to the digital thing, because it's so much easier to handle. You don't have to carry a heavy bag or a crate. You are always prepared, because you have tons of music with you. You are able to play music even if the circumstances in a club are bad. Means no skipping needle if you mix with the computer, no need for a good monitor because there is beat matching. And if you are on the road you don't have to look after your records all the time. But well i don't care about all that convenient shit. Organizers pay money, so i think it shouldn't be a problem for you as a DJ to carry your records and take care of them. Being prepared with tons of music can also be a burden. Too much stuff you want to play, so you can get lost easily. Less sometimes is more. Also as a producer vinyl for me is the only real medium. If I do a track and it's released on vinyl then it's 100% offical for me. And I like the idea that even after 1000 years a record is still playable.
Beat Factor: You said you believe in numbers. How come?
Mick Wills: Well, I started with the numbers thing in the late 80ies. Back then i was beat counting all my records to get an overview of the speed of the different tracks, so i easily knew which tracks fit together. These days I put little info stickers on my records with the length of the intro, the breaks and if there is a need also the length of the outro on them. With this system I know exactly how much time I have for a transition, where i have to go in and go out. And I know instantly which track on the record is the right one.
Beat Factor: A

Mick

Wills

session is like a lesson of electronic music history. For the ones who never experienced this, what do you think they should expect?
Mick Wills: A journey from the past to the present, sometimes to the future and back again. In my mixes I always try to bring different styles of electronic music together. I don't really like to stuck on one genre. I always think there is so much good music in different genres and it would be a pitty not to play that stuff. Allthough it sometimes is a risk, because people are easily irritated by stuff they don't know (of course this always depends on the crowd) and then you have an empty dancefloor. As a DJ you have to have the balls to experiment, to surprise people, maybe even to educate them. That's what i for ex really like about Traxx and Intergalactic Gary, they both have balls.
Beat Factor: Production wise, what new stuff are you working on?
Mick Wills: Right now I'm working on a remix for JTC that will be released in early 2011 on the italian MinimalRome label.

I also work a lot on edits for myself lately. Since the stuff that I'm playing is sometimes not really mixable or hard to mix I started to do them some years ago.
Mick Wills @ Hipodrome 1 Year Anniversary (Sibiu) 15.10.2010 by hipodrome1a
Beat Factor: How was the recent Romanian tour for you?
Mick Wills: It was terrific, i really enjoyed it. The organizers really did a great job. The atmosphere in both clubs was fantastic, pretty cool locations (not too big, what i really love) and the crowd was just great.

To play in Romania is always big fun and a pleasure for me. Probably because people there are still hungry for good music. As a DJ you can of course feel that and can respond on it. It's a thing of giving something and getting a lot more back. It makes me happy to see people are freaking out because of the music. And so i always try to give my best.
Mick Wills Top 10 Selection:
01. Destination Venus - Oh, Lucille

02. The Body Electric - You Left Me Waiting

03. Eleven Pond - Watching Trees

04. Tuxedomoon - Crash! (1982 Remix)

05. S.P.O.C.K. - Home-Planet

06. Asmodaeus - Second Time Is Different

07. Led Er Est - Woman In A Cafe / Communication

08. Rajan James - Impossible Dreams

09. Plus Instruments - Bodies

10. Haunted Staircase - Flutters