Hipodrome Podcast 011 - Ivel Tax
17 Mai 2011 | ninu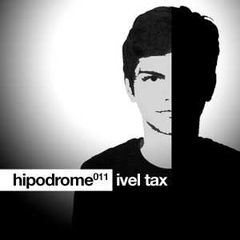 Levente Takacs aka Ivel Tax is next in line for Hipodrome Podcast Series. Levi is a young dj, producer and label owner from Cluj-Napoca. He started his producing career some years back, having his debut in 2007. Since then he had the privilege to work or to share releases with artists like Aaron-Carl, Jefferson Velazquez, Steffi or the Dutch duo Jeroen Search & Dimi Angelis and labels like Terpsichore, All Inn or Studio Soulrock.
He is also managing the Green Apple Radio Show, a 2 hours monthly show on Proton Radio and Ensonic Radio, showcasing exclusive mixes from world renown Djs like Brandon Moeller, Stewart Walker, Robert Dietz, Bazz or Phil Weeks.
In 2009, Levi started his own label Disco Birds focusing on underground house music.

mix + interviu
Comentarii
10 August 2011 | doilea

backless cocktail dresses short prom dresses uk 2011
raspunde la acest comentariu
21 August 2011 | FITZPATRICKJodie29

Lots of specialists say that mortgage loans help people to live their own way, just because they can feel free to buy needed stuff. Furthermore, a lot of banks present bank loan for young and old people.
raspunde la acest comentariu
Postari recente
Cele mai citite bloguri