Hipodrome Podcast 010 - DJ soFa
22 Februarie 2011 | ninu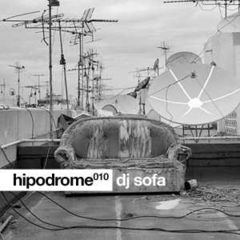 We are at number 10 with our series and we have a mix from DJ soFa, from Brussels. As he likes to say, he is a "dj and vinyl victim" since 1997, playing all around Brussels, Belgium and Europe. He is a very eclectic dj, playing a wide range of electronic music, from dubstep to house and techno, always doing experiments. Being a versatile dj he managed, during the years, to share the stage with artists from a very diverse spectrum of electronic music, artists like Aardvarck, Actress, Ceephax, Egyptian Lover, Mike Dehnert, MLZ, Neil Landstrumm, Shackleton, Substance & Vainqueur, Tim Exile and many others.

DJ soFa is running Lamadameaveclechien, an independent label that aims to release good and eclectic music on physical formats (vinyl and CD). The label is releasing mostly experimental stuff from friends and artists that share the same musical vision.
DJ soFa will visit Bucharest and Sibiu at the beginning of April, so listen carefully this podcast to get a glance of what you will experience during these two parties.

mix + interviu
Postari recente
Cele mai citite bloguri