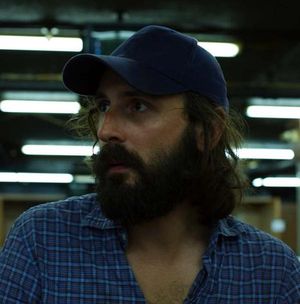 Mr. Oizo (French pronunciation: [msjø wazo]), a pseudonym of French music producer and film producer Quentin Dupieux, is a successful French electro house musician, mostly known for his 1999 track, "Flat Beat" and his collaborations with labelmate Uffie. His pseudonym is a corruption of the French oiseau, meaning "bird."



Mr. Oizo's first feature film, Steak was released in France on 20 June, 2007. Mr. Oizo's first EP released on Ed Banger Records is called "Transsexual". The EP features a re-working of the 1979 disco track "Do It at the Disco" by Gary's Gang. The track appeared on Mr. Oizo's MySpace page in 2006 under the title Patrick122. On 16 October, 2008, a video appeared on Mr. Oizo's MySpace page, a promo for his upcoming album, Lambs Anger. The first single off the Record was "Positif", which was released 3 days after Lambs Anger. On March 15, 2009, the second EP off the album is released, Pourriture, featuring some self reworked titles by Oizo himself, and a remix of Erreur Jean, by Arveene & Misk. On 25 September, Oizo wrote on his Twitter feed that his next film would be titled "Rubber".
Shooting started 27 October, 2009. In the November 2009 issue of Mixmag, Justice stated that they would be working on the soundtrack for Rubber, saying they had to 'finish working on the soundtrack for Mr. Oizo's new film before we start recording for the new album.' On March 6, 2010 Oizo announced the recording of a new album called, "2010".