Concerte si Evenimente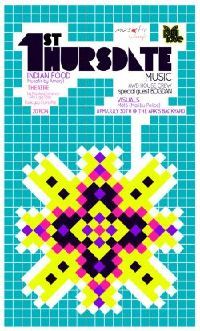 Thursdate @ The Ark's Backyard
Data:
30 Iulie 2009
Loc:
Bucuresti
, The Ark's Backyard
"This is not a Dinner invitation. It's not a Theatre rendez-vous. Not even a Party call.
This is a Quest. A quest to save your Thursday.
That's why, beginning this week, we are inviting you to our 1stdate. THURSDATE that is.
Music starts at 8pm in The Ark's backyard @ Musafir terrace. While AWD House Crew chills it, Amarjit Sidhu will sloooowly spice it up for you with his delicious Indian food.
Just after the dinner party you'll have a chance to watch Ligia Stan performing the notoriously infamous Fuck you EU.ro.Pa! theatre play by Nicoleta Esinencu, directed by Claudiu Goga.
And that's not all. Oh, no, it's not! AWD House Crew warms things up for our very special guest. So ppl, please be prepared to dance all night with Bogdan.
This is a Pisi Love event. And you already know what Pisi Love is all about!"
Calendar evenimente
1
2
3
4
5
6
7
8
9
10
11
12
13
14
15
16
17
18
19
20
21
22
23
24
25
26
27
28
29
30